Zero commissions. Unlimited online orders.
Complete online ordering for websites
Native ordering for mobile browsers
Facebook Ordering
Table reservation module for websites
Table booking with ordering in advance options
Reservations received and confirmed in real time with the order taking app
Set up almost any promotion logic
Promo templates and countless ways to segment your clients
Run multiple promotions simultaneously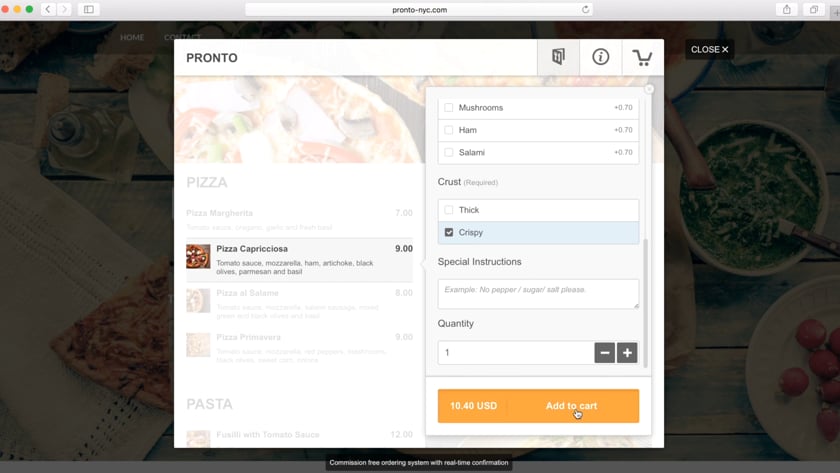 No Contracts. Unlimited Orders. Zero Commissions.